The perfect solution for incentive and team building experiences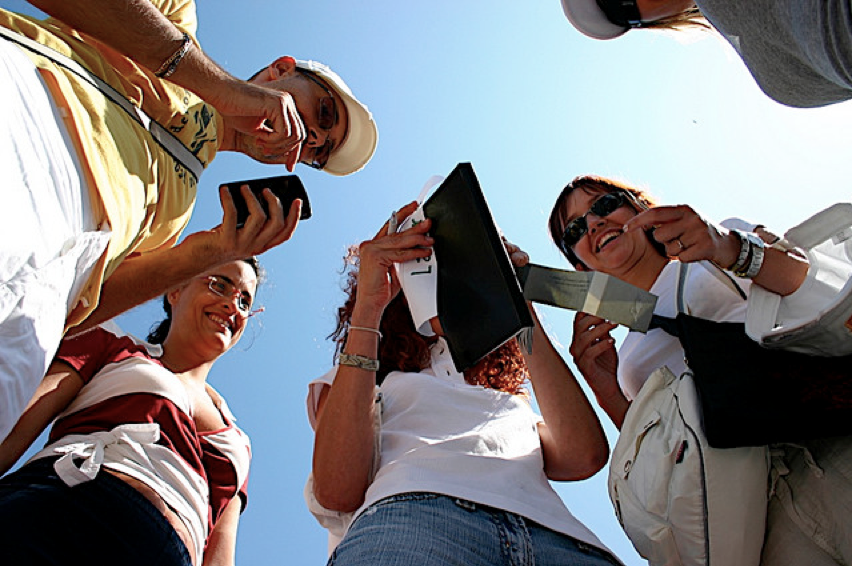 WHAIWHAI is a perfect idea for those who want to organize a team building experience: it allows to divide people into teams (customers, employees, partners) and to put them in the exploration of the cities in search of mysteries.
Available on all cities of the series – Venice, Rome, Milan, Florence, Verona and New York – the event WHAIWHAI is for small and large groups of people: the platform that manages the experience allows to schedule point of departure and arrival in the city, time of challenge and difficulty level.
Several customizations can make unique the event: many cities (even those not present in the WHAIWHAI series) can be the playground of a taylor made event. The customized offer WHAIWHAI is the perfect way to communicate concepts and business goals in a company event.
Over 10 thousand people have played in a corporate event WHAIWHAI. Some clients who have trusted us: Vodafone, Coca Cola, Finmeccanica, Adecco, Boerigher Inglheim, Dr. Scholl, Dompé, Novartis, Unicredit, Telecom Italy, JP Morgan, KPMG, General Electric, Gazzetta dello Sport, Bioderma, City of Milan, Insiel, City of Venice.
For more information about the WHAIWHAI proposal for companies, write to sales@whaiwhai.com or call +39 0422 789.607.